Ready to get started with Junior Master Horseman? Here's a quick list to help you prepare!
Identify a JMH leader

A JMH Group Leader can be a classroom teacher, home school parent, youth leader or anyone interested in heading up the group. The only requirement is motivation!

Identify your group

Students, school groups, 4-H clubs, FFA chapters or any group of horse crazy kids can make up your JMH group. The JMH program is designed to work with a variety of different groups and is flexible for any environment.


Obtain JMH books

Ordering JMH books is easy. Order your group's books online.

Register your group

Register your group online. When you create your group online, you are provided a group code to send your students. Once you've created your group account, you can manage your group of JMH'ers online.
Prompt your group to register

Have your group get online and register their books using the group code. After they register, they will appear in your group, ready to rock!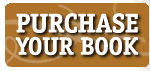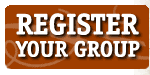 Register your group today and get access to instructor-only online content.