Ready to begin your JMH experience? Follow the steps below to get started today!
Identify a JMH leader

A JMH Group Leader can be a classroom teacher, home school parent, youth leader or anyone interested in heading up the group. The only requirement is motivation!


Identify your group

Your classmates, school groups, 4-H clubs, FFA chapters or any bunch of horse crazy kids can make up the group. The JMH works with a variety of different groups and is flexible for any environment. Ask an adult to lead your group or find an existing group online!


Obtain your JMH book

Order your JMH book online. Click here.

Register your JMH book

Registering is easy and FREE! Grab your book and register online for access to fun games and activities! If you identified an instructor or group leader, ask him or her to create a group online. Creating a group also creates a group code. Use this code when registering to be associated with the correct JMH group.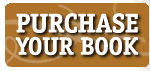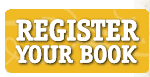 Register your book today and get in on all the action!